Ocular Prosthetics Insurance Information
Hetzler Ocular Prosthetics Inc. is the leading eye prosthetics provider in Fishers, IN. It's our mission to provide quality vision prosthetics in a way that ensures your comfort and ease during the entire process.
We understand that the insurance component of receiving your new vision prosthetics can be tricky to navigate. While we recommend consulting with your insurance provider before you meet with us, we're able to work with most insurance companies directly. We do whatever we can to ensure that you get the custom eye prosthetics you need for a better quality of life.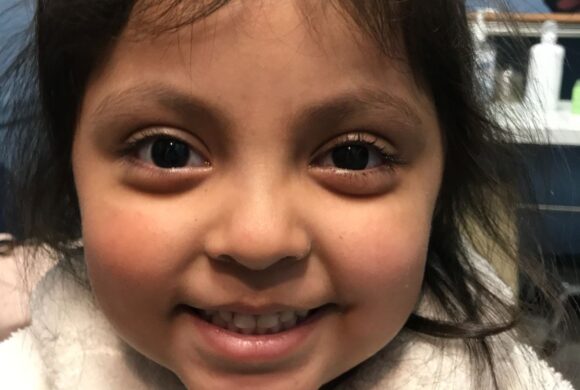 Will Insurance Cover my Eye Prosthesis?
Ocular prostheses are considered medically necessary; therefore, ocular prosthetic services are covered by most health insurance plans. Hetzler Ocular participates with Medicare—including Medicare Advantage Plans HMO/PPO. We also work with Aetna, Anthem BCBS, CareSource, Humana, Indiana University & United Healthcare commercial plans. We contract with Indiana Medicaid & most Medicaid expansion plans such as Healthy Indiana Plan (HIP), MDWISE & Hoosier Healthwise (HHW). We are also contracted with Kentucky Medicaid, which includes Wellcare & Passport. Aetna Better Health & Humana work with us as well.
Keep in mind policies vary. Coverage for an ocular prosthetic is considered durable medical equipment/prosthetics under the outpatient medical benefits of your health plan. Ocular prosthetics are not covered under vision benefits. You may call your insurance company to check for Durable Medical Equipment (DME)—Prosthetic benefits.
We Help Answer Insurance Questions
We have been leaders in the ocular prosthetics industry in Fishers, Indiana for over four decades. We have extensive experience working with all insurance companies for every ocular prosthetic issue—from retinoblastoma to evisceration. We can answer any questions you may have about your insurance coverage. It is our goal to make the billing process as easy as possible so you can have your prosthetic eye as quickly as possible.
We Work With All Major Insurance Companies
We're happy to work with nearly every major insurance company to ensure you get the ocular prosthesis you need to restore your appearance and fully engage with life. Most insurance plans cover new and replacement prosthetic eyes and scleral shells, as well as routine polishes and adjustments. In addition to Medicare and Medicaid, we work with BlueCross, AETNA, Guardian and many HMOs to ensure you receive the care you need.
Consult with an Ocular Prosthetic Specialist
Hetzler Ocular Prosthetics Inc. is happy to help our clients navigate the often-tricky insurance component of getting ocular prosthetics. We're happy to answer any questions and clear up any concerns.
Give us a call today at 317-598-6298.