Request an Appointment
Hetzler Ocular Prosthetics Inc. is the leading ocular prosthetic provider in Fishers, IN. Optometrists and surgeons trust us to create beautiful prosthetics that restore your appearance and comfort following a variety of eye surgery procedures.
If you or a family member is exploring options for ocular prosthetics following trauma to the eye, cancer, an accident, or reconstructive surgery, we fabricate and fit ocular prosthetics that help you return to life as normal. We work with your appearance and comfort in mind, fitting you with a quality prosthetic that can last for decades in most cases.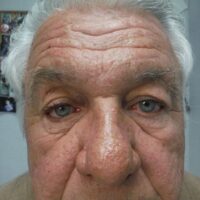 Referrals and Inquiries
Many of our patients come to us from referrals from trusted optometrists, ocular ophthalmic surgeons or oculoplastic surgeons. If you're in the Fishers, IN region and need custom prosthetics to improve your quality of life, request your ocular prosthetic appointment with us today.
We welcome any and all questions, ensuring a stress-free experience for patients of all ages. We fabricate and fit custom ocular prosthetics right in our lab, making it easy for you should you need adjustments or routine polishing.
Request an
Appointment Today
Hetzler Ocular Prosthetics Inc. takes time to create a perfectly-fitting eye that enhances your quality of life. Our compassionate and knowledgeable staff guides you through the process with skill and ease. Request your appointment today by calling us at 317-598-6298.