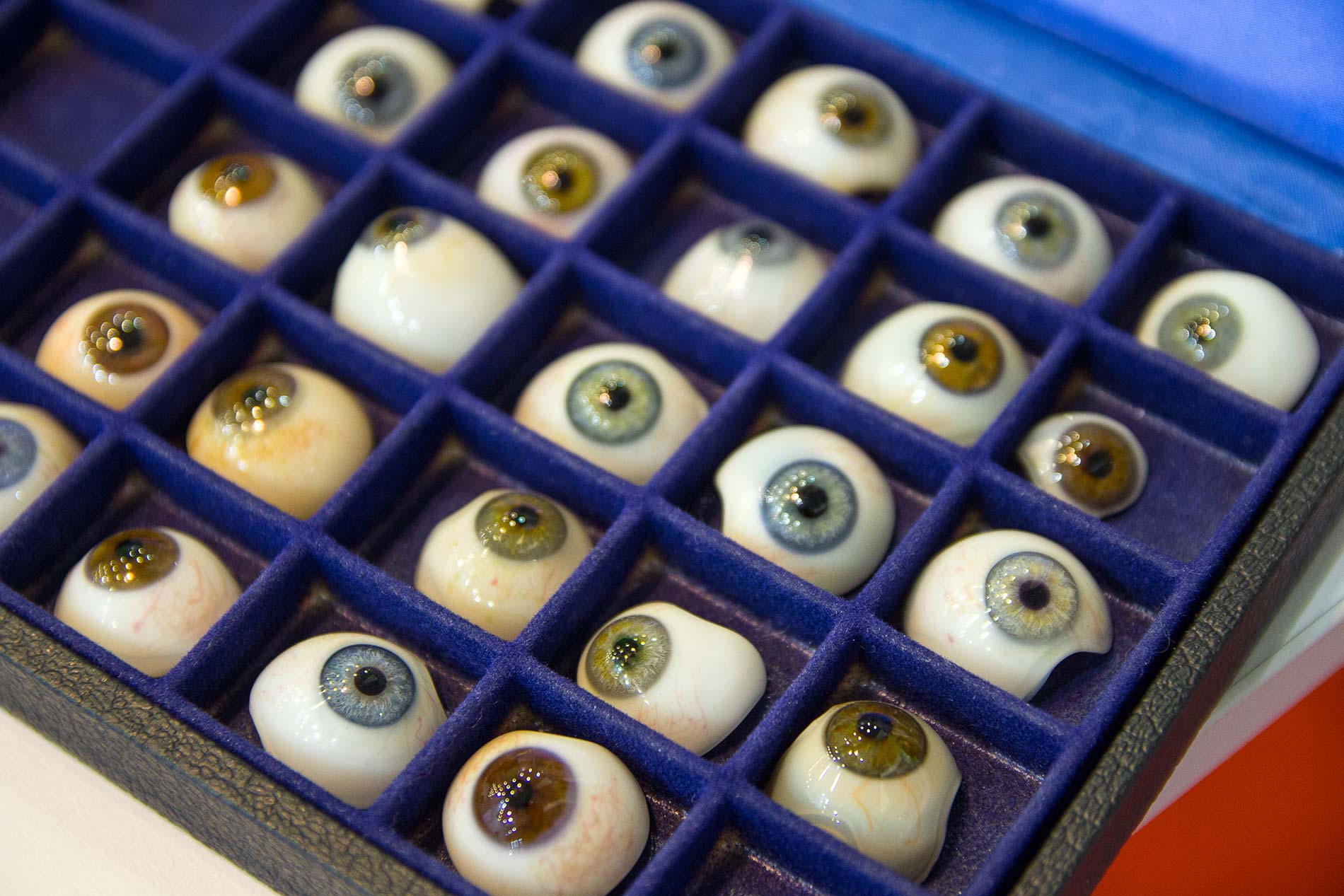 If you're new to ocular prosthetics, you probably have a lot of questions. Many people have to have an eye removed as a result of illness or injury. Luckily, ocular prosthetics have come a long way since the days of the glass eye. Here are the most common questions and answers about prosthetic eyes:
What should I expect from eye removal surgery?

Eye removal surgery is usually an outpatient procedure, which means you can get the surgery and go home on the same day. You can expect some pain at the removal site, but your doctor will probably prescribe some painkillers to reduce issues. Your eye may be removed in whole or in part. If the entire eye is removed, your surgeon will sew the muscles so your prosthetic eye will move in tandem with your other eye. This gives it a more natural appearance.

What will my recovery be like?

Generally, you can expect to need painkillers for a week or more, and you'll need to avoid swimming, exercise and other demanding physical activity for a month or longer. Make sure to get plenty of rest so your body can heal. While you're healing, you'll be fitted with a conformer: a clear plastic device that prevents your eyelid from contracting.

When can I get a prosthetic?

Your doctor should clear you to get a prosthetic fitted as soon as the removal site is fully healed. This is usually about four to six weeks after the surgery, but the removal site might not be ready for a prosthetic for three to four months. You may experience scarring, bleeding and an increased risk of infection—be sure to follow your surgeon's instructions to the letter.

What are ocular prosthetics made of?

While glass eyes used to be common, today's prosthetics are made of acrylic. Acrylic is lighter, but still plenty durable, and can look incredibly realistic.

How long will my prosthetic last?

If you take care of your ocular prosthetic appropriately, it can last years—even decades. You may never have to replace it.

How do I care for my prosthetic?

Your prosthetic should be cleaned with running water every three weeks. You'll also need to take it to an ocularist regularly for polishing and to remove any stubborn deposits.

What can I expect from a new prosthetic?

Some patients find that eye prosthetics are uncomfortable at first. They do take some getting used to, although most people quickly adjust. You may also experience some eye discharge as your body gets used to the new prosthetic. Talk to your doctor if it is particularly uncomfortable or you have other concerns.
Getting the right prosthetic eye can make a huge difference in your appearance and self-confidence. When you need a high-quality, custom-fitted prosthetic eye, or for more answers to common questions about ocular prosthetics, call Hetzler Ocular Prosthetics Inc. We'll make sure your new prosthetic is as comfortable and durable as possible, and walk you through the care process. Call today to get started.